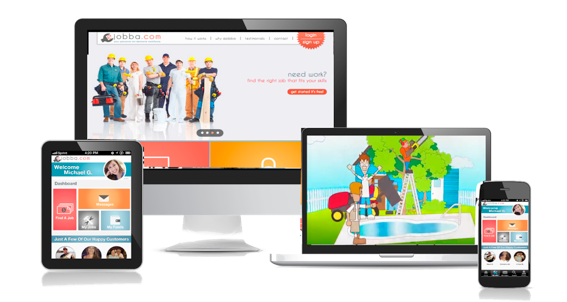 Bid On Work.com Launches New Site
Need a Job or Task Done? Or, Need Some Work? 
Bid On Work.com's New Job Matching Service Connects Arizona Consumers with Qualified Workers
From repairmen to instructors, new AZ online marketplace helps businesses and individuals easily find qualified workers who are nearby, available and within budget 
Bid On Work.com launches new site, that will help businesses and individuals easily find qualified workers who can get the job done. Bid On Work provides consumers with a simple, safe and efficient way to find local workers for jobs ranging from home improvement to self improvement. This service is launching initially in the Arizona market, but plans to expand nationwide over the next several months.
The average consumer has the need for various services on a regular basis, but while it's simple to go online and buy a product with a single click, finding a contractor, plumber or tutor often takes a dozen phone calls. Bid On Work simplifies the process by providing a one-stop-shop for these types of workers. And for workers and businesses, this means the ability to expand without costly advertising.
Bid On Work includes listings for everything from car repair, paint jobs and pool service to personal training and swimming lessons. Signing up is free and easy for both consumers and workers. Consumers can list a job in just a few minutes and are then able to select from several bids. Workers can complete a profile with their qualifications as well as samples of their work.
"I spent more than ten years in real estate investment and experienced first-hand how difficult and time-consuming it is to find qualified professionals to do the jobs necessary to fix up the home," said CEO and Founder Jeff Dumas. "I realized things would be so much easier if there was an online service that allowed consumers to list jobs online so that qualified workers could then bid on those jobs. Bid On Work.com provides a secure and legitimate way for these two parties to connect."
Safety and security is a top priority for Bid On Work; the service requires background and identity checks for all workers. When the checks come out clean, workers earn badges that are displayed on their profiles, which helps give the consumer peace of mind. Additionally, consumers pay for services upfront once a bid is accepted, but the funds are only released to the worker once a job is completed. This way, both parties are covered.
To kick things off, Bid On Work is offering workers discounted background checks for the first three months. Sign up at Bid On Work.com.
About Bid On Work
Launched in 2014, Bid On Work.com is a web marketplace designed to help businesses and individuals easily find qualified workers, who are nearby, available and within budget. The company's mission is to make it dramatically easier to hire services, while at the same time empowering independent professionals to grow their businesses. Bid On Work is headquartered in Tempe, Arizona. For more information, visit: www.Bid On Work.com, or follow Bid On Work on Facebook, Twitter, YouTube or Pinterest.